Boulby potash mine change threatens 230 jobs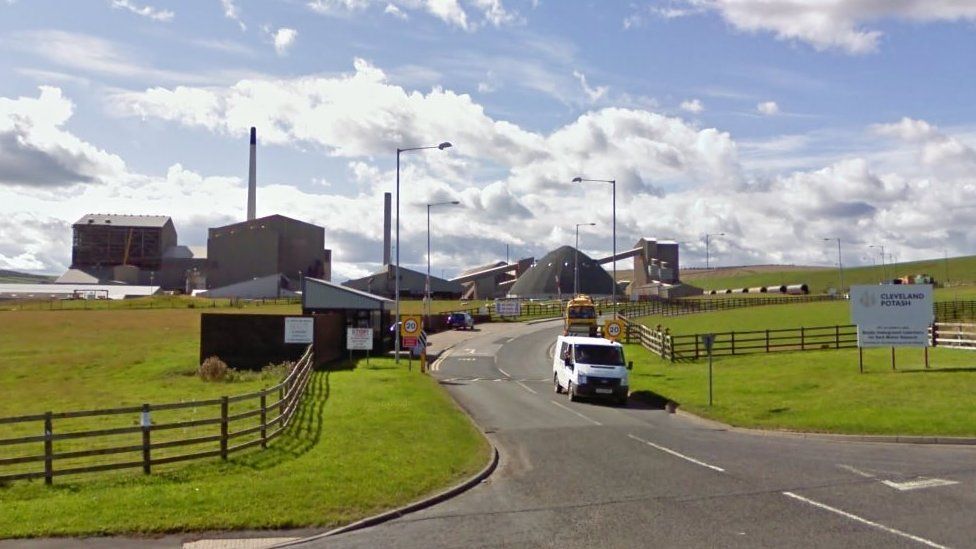 About 230 jobs could be lost when a mine stops producing potash, a company has warned.
Cleveland Potash Limited said it would instead be producing polyhalite at its Boulby mine in about six months.
The mine, which currently employs about 700 people, hopes to produce one million tonnes of polyhalite, a fertiliser marketed as a Polysulphate.
Sue Jeffrey, leader of nearby Redcar and Cleveland Borough Council, said the losses were "devastating".
Cleveland Potash Limited, which is owned by ICL, said it hoped to keep job losses to a minimum and is beginning negotiations with trade unions.
Ms Jeffrey said: "This is a real blow to our communities and my thoughts are with everyone affected.
"We are just beginning to recover from the closure [of the Redcar steelworks] just over two years ago and again we are in a position where we will be seeing hundreds of people forced out of work and facing huge uncertainty."
ICL managing director Andrew Fulton said: "We understand that this will be a difficult time for our workforce and their families.
"However, with the end of potash production, we have to concentrate on polyhalite production in order to ensure that we remain a viable business and are able to continue to make a major contribution to the local economy."
Tim Bush, from the Unite union, said he was not surprised by the decision but was "massively shocked" the announcement came so early in the new year.
He said given the previous job losses at the mine, it "must be soul-destroying" for those affected.
He said the union would negotiate to keep as many jobs as possible.
Labour MP for Redcar Anna Turley said the job losses were "dreadful" and a "painful blow" to the workers and local economy.
Related Internet Links
The BBC is not responsible for the content of external sites.