Middlesbrough bearded driver seat swap foiled by police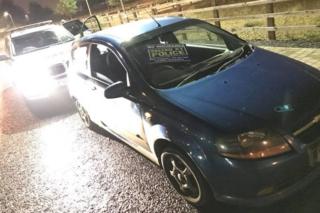 A bearded driver tried to avoid being caught by police by swapping places with his female, beardless, passenger.
Police officers spotted the car travelling in Middlesbrough without lights just before midnight, they said.
Having stopped, the driver then drove into a nearby street and changed seats.
Cleveland and Durham Road Policing Unit officers said: "Once he realised he wasn't as good at Guess Who as we are, he admitted to driving without insurance or a licence."
The vehicle has now been seized and the driver reported to court, the force said.