Motorists told not to 'lick and drive'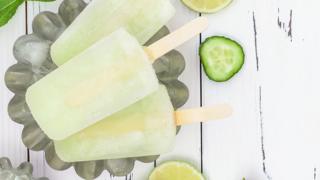 People are being warned not to "lick and drive" if they enjoy alcoholic ice lollies this summer as it could put them over the limit.
Lollies with drinks such as Prosecco or gin and tonic can contain about 4.5% alcohol, the same strength as beer.
Drivers are being advised to keep count of their lolly consumption by police.
Cleveland and Durham Operations Unit acting Insp Harry Simpson said drivers could be "lulled" into a false sense of security.
He added: "On a hot summer's day it is easy to lose count of how many you have, and then get behind the wheel of a car.
"If you wouldn't consider drinking a gin and tonic or cocktail when driving, then you shouldn't consider having one of these lollies."