Cat dies in Middlesbrough after 'man set dog on it'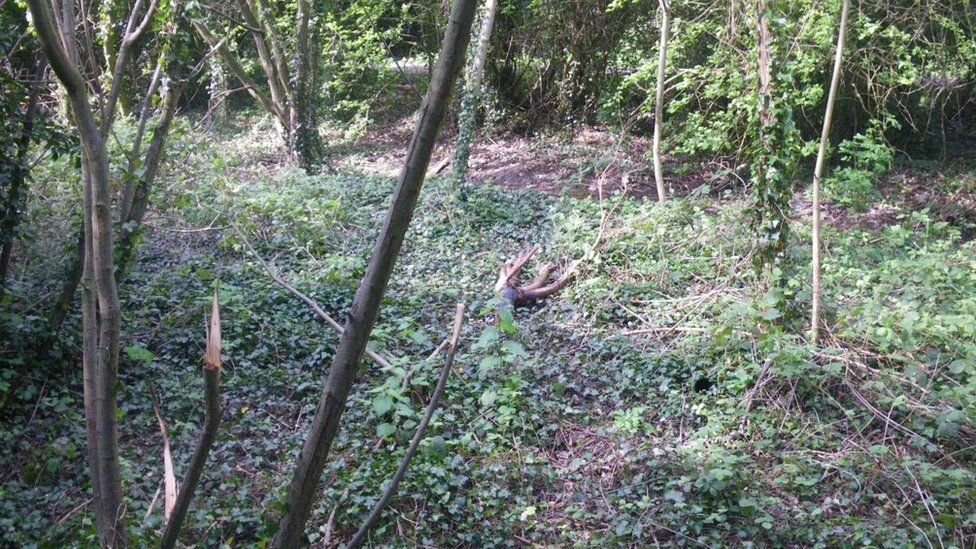 A cat has died after appearing to have had a dog let loose on it in a Middlesbrough wood.
A man was heard shouting "kill it, kill it" before being seen wiping blood away from his dog's mouth as he left the wood in Banksfield at about 08:30 BST on Sunday.
A concerned member of the public then found the injured male cat. It died while being examined by a vet.
The RSPCA said the cat's wounds were consistent with an attack by a dog.
RSPCA inspector Clare Wilson said the man, believed to be in his 30s or 40s, was also with four of five young men each with a dog on a lead.
She said: "The older male was looking around and telling the younger males to 'shush'.
"As it was early, there is a possibility that they were camping overnight in the woods."
The RSPCA is appealing for information.
The man was wearing a brown khaki farmer-style coat and his dog is described as being a bull lurcher-type similar in size to a greyhound but stockier.
Related Internet Links
The BBC is not responsible for the content of external sites.