Cleveland Bridge death: HSE investigation under way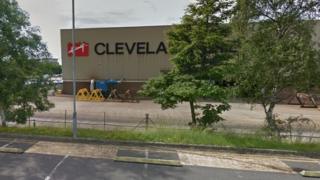 The death of a man at an engineering firm is being investigated by the Health and Safety Executive (HSE).
Emergency services were called to reports of the accident at Cleveland Bridge in Darlington on Tuesday.
It is understood the 58-year-old victim was an electrician.
Cleveland Bridge, which describes itself on its website as "creating iconic bridges and structures around the globe", said it was not currently willing to comment.
A spokeswoman for the HSE said: "Durham Police referred the matter to us.
"Our inspectors have been at the scene and a formal investigation has been launched."