Paper bridge artist Steve Messam unveils waterfall work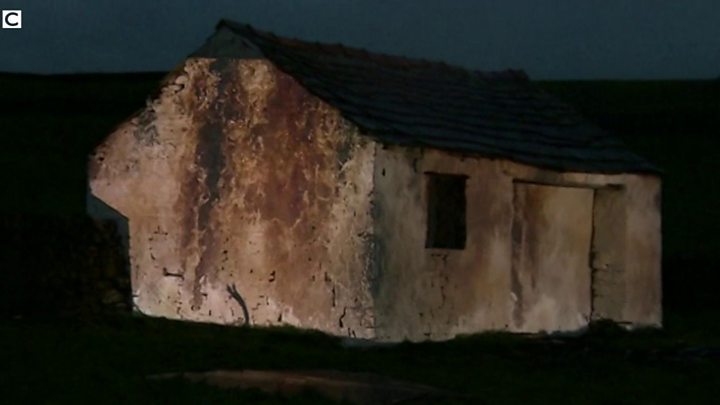 An artist famous for making a paper bridge strong enough to hold a car has unveiled a new installation inspired by the waterfalls of the River Tees.
Steve Messam filmed Cauldron Snout, High Force and Low Force to project the footage in slow motion on to three whitewashed barns.
Mr Messam's artwork, on display in Middleton-in-Teesdale, was commissioned by Durham County Council.
It will be shown on Friday, Saturday and Sunday and again next weekend.
The barns are located on the hillside at Bowlees Visitor Centre in County Durham.
Mr Messam said: "This is an installation which has taken the waterfalls from the River Tees, which carves out our landscape, and we're projecting those waterfalls in slow motion on the white barns on the Raby Estates.
"It's about getting people to think about the landscape and what it means to them."
Last year the artist created a bridge out of 22,000 sheets of paper, which was temporarily erected near Patterdale in the Lake District and weighed four tonnes.