Best man who conned friends out of Prague stag-do is jailed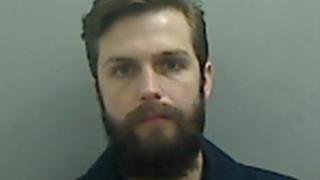 A best man who conned his friends out of £8,000 for a stag-do and lied about having cancer has been jailed for fraud by false representation.
Martyn Galvin, 30, from Yarm, collected money from his friends, some he had known for 20 years, for a trip to Prague and a day at the races.
But the group was left "shocked" when he failed to turn up at the airport and found the trip had not been booked.
Galvin was jailed for 20 months at Teesside Crown Court.
One of the group, who did not want to be named, told BBC Tees: "It was shock more than anything and disbelief. We were just sat there thinking, 'Is that really happening?'."
'Living a lie'
He said once the group had arrived at the airport, Galvin had text them to announce his cancer had just been diagnosed as terminal and apologised for a "mix up" with the booking.
The friend said: "He [the groom] was in shock. He was on one side of the fence thinking his best mate's got terminal cancer but then on the other because of all the things that had happened...he started to think 'What's true and what's not?'.
"It's almost as if he [Galvin] was starting to believe his own lies and living a lie. I still to this day don't believe it actually happened," he said.
The friend said Galvin had lied to them about having cancer four months before the stag-do.
He said: "I remember incidents where I had picked him up from his house because the doctor said he wasn't allowed to drive and he would gingerly get into my car with a fresh bandage on that we later found out he was buying from Boots."
The stag do still took place in Newcastle, Yarm and Middlesbrough and the wedding went ahead with a different best man.
Galvin was also ordered to pay full compensation within 28 days.