Billingham ICI workers sought for asbestos answers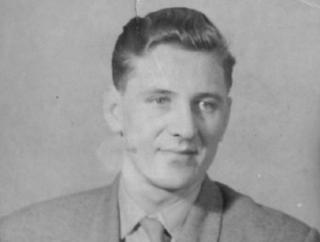 The family of a man who it is believed died from asbestos exposure are seeking information from his former colleagues.
Jack Masterman, from Billingham on Teesside, died from mesothelioma, a cancer of the lung lining.
His family's solicitors hope former workers at the town's old ICI plant will know whether safety measures were put in place and if staff were warned about the dangers of asbestos.
ICI ceased to exist after being taken over by Dutch firm Akzo Nobel in 2008.
The 89-year-old, who died in 2015, worked at the facility between 1939 and 1980 and his family believe he was exposed to asbestos during this time.
His work included welding, part fabrication, pipe fitting and plumbing before he became a project engineer.
His daughter Debra Masterman, 58, said he had become ill quickly and had been unable to tell them much about his work at ICI.
"We hope someone who remembers him will come forward and help us understand why he was exposed to asbestos," she said.
Solicitor Roger Maddocks said he was seeking any information "on the warning provided to staff about the dangers of asbestos, the presence of asbestos at the ICI Billingham plant and the safety measures in place, if any, to protect workers from inhaling deadly asbestos dust and fibres".
Mesothelioma can be caused by even a brief exposure to asbestos and can take between 15-50 years to develop.