Probe into how Redcar domestic abuser murdered women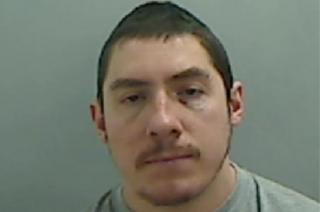 An independent inquiry is to be carried out into how a man with a history of domestic abuse was able to murder his girlfriend and ex-partner.
Alan Bennett, who was jailed for 32 years on Thursday, had been violent to his victims and was barred from having unsupervised contact with his children.
The 34-year-old killed Lynne Freeman, 46, before stabbing Jodie Betteridge 132 times in Redcar on 23 March.
Det Sgt Peter Carr said: "A domestic homicide review is to take place."
Click here for live updates on this story and other North East news
He added: "That's going to be done by Redcar and Cleveland Community Safety Partnership, the police will be involved in that process, and rightly so it sits away from the investigation."
Bennett and Ms Freeman had been out drinking together in several pubs in Redcar town centre on the day of the attacks.
Witnesses reported them arguing on the bus home, with Bennett raising his voice several times.
Bennett was heard telling Ms Freeman: "Wait until I get you home, I'll get your attention."
At about 20:45, Bennett called the police to Ms Freeman's home on Mapleton Crescent where they found her with 13 stab wounds to her neck and chest.
Seven minutes later, Ms Betteridge, 30, who had been in a relationship with Bennett from 2005 to 2014, was attacked at her home on Byland Close, first inside the house then in the garden.
Bennett was arrested at the scene and told police: "I have done what had to be done."
Cleveland Police said domestic incidents involving Bennett and both women had previously been reported.
After the sentencing, Det Sgt Carr said: "Without doubt Bennett acted in cold blood as he attacked both Lynne and Jodie, his phone call to police as he walked away from the fatal attack on Lynne is particularly chilling and detached.
"Emergency services arrived to a scene of unprecedented horror."