Cleveland Police chief constable named as Iain Spittal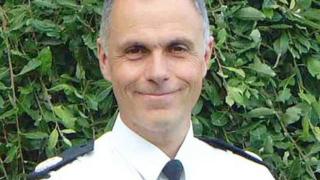 The appointment of Cleveland's chief constable has been confirmed by the force's police and crime commissioner.
Iain Spittal, who began his policing career in North Yorkshire in 1986, had been the force's temporary chief constable since January.
PCC Barry Coppinger said Mr Spittal was the sole candidate for the job.
Mr Coppinger said maintaining neighbourhood policing would be a priority for the new chief constable and the force as a whole.
Mr Spittal, who joined Cleveland Police as deputy chief constable in 2013, said: "Having worked in the organisation for three years now, I know that Cleveland Police is made up of people who are committed to making a difference in local communities."
Mr Coppinger added: "Iain is an outstanding officer who is passionate about public service and is well-regarded across the force and wider policing."