Billingham man convicted under new domestic abuse law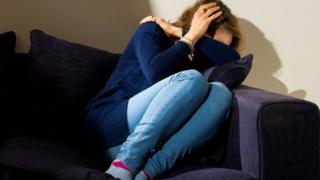 A man has been jailed for engaging in controlling or coercive behaviour, one of the first convictions of its kind in the north-east of England.
Richard Wilshaw, 36, was jailed for three-and-a-half years after admitting to behaviour only introduced as a criminal offence in December.
Wilshaw, of Billingham, also admitted perverting the course of justice and assault occasioning actual bodily harm.
The charges all relate to an attack on his partner in December.
'Loving and pleasant'
Gerry Wareham, chief crown prosecutor for CPS North East, said: "Wilshaw alternated between menacing and loving behaviour.
"When the victim followed Wilshaw's rules he was loving and pleasant, but when the victim resisted his behaviour changed and became harmful, including forcing her to stay in his flat against her will.
"This is recognisable as controlling or coercive behaviour, where one person holds more power than the other within an intimate or family relationship."
The new offence was brought in after the government ran a consultation seeking views on whether the law on domestic abuse needed to be strengthened.
Wilshaw, of Melonsby Court, was sentenced at Teesside Crown Court.
The maximum penalty for the new offence in England and Wales is five years in prison and a fine.