County Durham school could close over falling pupil numbers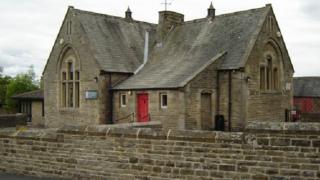 A primary school could close because of falling pupil numbers and concerns over inadequate improvement following an Ofsted inspection.
Startforth Morritt Memorial Primary School in Barnard Castle, County Durham, was rated as "requiring improvement" in 2014.
Durham County Council said proposals for an amalgamation with a nearby primary had failed to go ahead.
A consultation is under way with a decision due in September.
The school, which has capacity for 112 pupils, only had 57 pupils at the time of the inspection and the figure has since fallen to 36.
At the time of the critical inspection in March 2014, Ofsted found maths skills needed improvement, teaching was not consistently good, and pupils were not given good enough feedback about how to improve nor were they expected to improve in response to feedback they did get.
Inspectors also criticised leadership, the curriculum and checks of the quality of teaching and said governors had "in the past not held the school to account stringently enough for the achievement of pupils".
'Dead in the water'
But, responding to the possibility of closure, chair of governors Sandra Moorhouse said the school was "fabulous".
Ms Moorhouse said it had been difficult to secure leadership for the school since the head teacher left in 2014 and parents began to think there was a problem.
She said: "The governors have been working extremely hard over the last two years to improve the school and its standards.
"I'm not saying it's dead in the water, but we're unsure which way we can go now. Unless something new pops up, we will have a very difficult situation.
"It does look at present that it's unsustainable, but there might be other opportunities... every option will be explored to keep the school open, it's a fabulous school."
Durham County Council said the consultation involving parents, governors and the Church of England diocese was to ensure children "receive the highest quality education".