Girl, 14, sexually assaulted near Middlesbrough park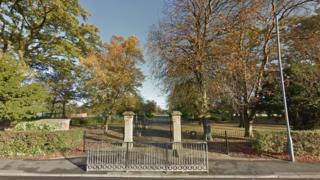 A 14-year-old girl has been sexually assaulted in Middlesbrough.
The teenager was walking towards the entrance of Albert Park at 10:30 BST on Wednesday when a man stopped in front of her and sexually assaulted her.
The man then walked along Park Road South towards Westminster Road, Cleveland Police said.
He is described as white, about 5ft 10in tall with short dark hair and was unshaven. He was wearing a hooded grey coat, beige trousers and black shoes.