Middlesbrough woman sexually assaulted twice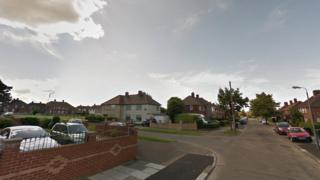 A woman was sexually assaulted twice in one evening by the same man, police said.
The first assault happened on Durnsford Road in Middlesbrough on Wednesday after the man asked the 29-year-old for the time.
He then followed her onto Carisbrooke Avenue, which joins the first road, and sexually assaulted her again.
She was shaken but was unharmed, Cleveland Police said. They are appealing for witnesses.
Both attacks happened between 17:20 and 17:30 GMT.
The man is said to be about 17, with blond hair and blue eyes.