Cannabis farm sparks Middlesbrough house fire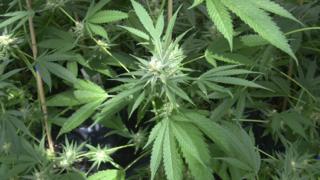 A cannabis farm being cultivated in a Middlesbrough house led to a fire, police said.
Firefighters were called to a property on fire in Falmouth Street on Monday evening. They alerted police when plants with an estimated street value of £150,000 were discovered.
The fire was found to have been caused by unsafe wiring bypassing the electricity meter.
Cleveland Police warned that such actions could put lives at risk.