Antique French doll sold for £17,000 at Teesside's Vectis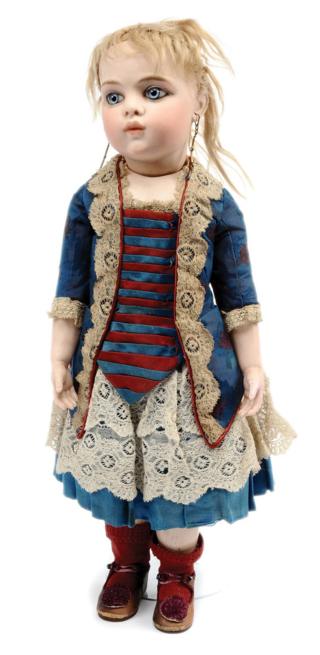 A 135-year-old French doll has been sold for £17,000 at auction.
The Bru antique named Helene Alicia had a pre-sale estimate of £6,000-£8,000, but interest from two telephone bidders pushed the price up.
Vectis auction house in Thornaby, Teesside, said the price included a buyer's premium.
The 41cm tall doll was described as having "bulbous blue paperweight eyes- darker rims to the iris" and pierced ears.
It had painted wood legs, wore her original shoes and socks, a blue and red silk lace trimmed dress and cotton underwear.
Bru dolls were manufactured by a company called Bru, Jne & Cie between 1866-1899 with most made from bisque - unglazed pottery.