Middlesbrough Mela: 50,000 visitors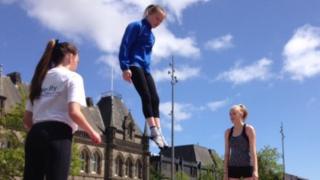 More than 50,000 people are atteneding Middlesbrough to celebrate the 25th anniversary of the town's Mela festival.
The two-day event, billed as one of the north of England's largest multi-cultural festivals, highlights arts, music and food from around the world.
Middlesbrough Council said local school children and students are featuring in the event.
Volunteer stilt walkers also appeared as part of a street carnival.
Raza Rasheed, vice chair of the organising committee, said: "We've got some really exciting acts coming on and a vast array of food stalls and other stalls, fashion and fabric."