Rusting 125-year-old Thornaby bridge replaced in £1.1m project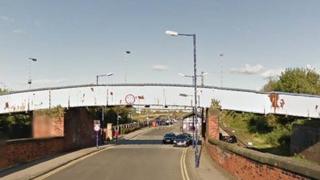 A new footbridge has opened to replace a 125-year-old one on Teesside.
Stockton Council has been trying for a number of years to secure funding for the £1.1m Thornaby bridge project and managed to get £250,000 from the Department for Transport.
The old bridge, at the entrance to the railway station, was rusting and did not have wheelchair access.
Network Rail and Tees Valley Metro also helped pay for the new bridge, which has taken five months to complete.