Arrest over Guisborough indecent assault on elderly woman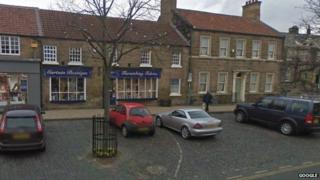 A man has been arrested and bailed after a woman in her 90s was indecently assaulted in her car, police said.
A man got into the car and asked for a lift outside the Salvation Army shop on Westgate, Guisborough, at 09:20 GMT on Sunday.
The victim drove about 300 yards and parked outside Curtain Boutique, where the man indecently assaulted her before making off.
A 19-year-old man was arrested and later bailed over the incident.