Middlesbrough Council gets £1.3m to renovate empty homes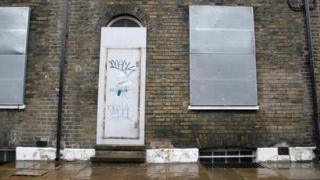 Landlords are to be offered cash to help renovate empty houses in Middlesbrough.
A total of £1.3m has been given to the council from the Homes and Communities Agency to allow 110 homes to be brought back into use.
The council said empty homes can be a blight on the community.
Landlords are now being invited to speak to the council about how the fund can be used to help them.
Charlie Rooney, Middlesbrough Council's executive member for regeneration, said: "(Empty properties) can become wasted assets, cause nuisance and problems for neighbours, increase the risk of crime and anti-social behaviour and lead to a poor perception of a neighbourhood.
"Without intervention this can become a vicious circle for owners, neighbours and wider community as the cost to get them back into use spirals."
The council said it is also working with local builders to carry out the renovation works..