Man devastated by Durham Police child rape accusation error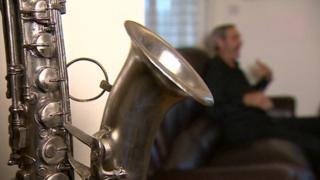 A grandfather who was twice wrongly labelled a child sex offender by Durham Police said his life has been devastated by the allegations.
Stephen Parkin's record incorrectly contained a claim of attempted rape of a 15-year-old girl.
Officers accepted their error, but four years later the allegation was repeated again on a second Criminal Record Bureau (CRB) check.
The force has now apologised and paid compensation to the 56-year-old.
Mr Parkin, a decorator from the Bishop Auckland area of County Durham, said the first CRB error was upsetting, but to find the allegation had not been removed from his file was devastating.
He claims he has found it impossible to settle in his community as he fears people will believe the allegations are true.
He said: "It has devastated me, I'm getting counselling on a weekly basis.
"You can't imagine having a false allegation especially against a child, how do you explain that to anybody, you can't do it.
"They start looking at you funny, thinking is there something to this or not."
Durham chief constable Mike Barton said the force accepts full responsibility for the errors and insisted lessons have been learned.
He said: "I offer my sincerest apologies to Mr Parkin and his family for any distress caused by the error made.
"Every day tens of thousands of pieces of information are handled by my staff and, although it very rarely happens, regrettably mistakes can be made.
"Since this incident, training and new processes and checks have been put in place and I am confident these changes have reduced the risk of mistakes being made."
Mr Barton also said there are no registered sex offenders called Stephen Parkin living in the County Durham and Darlington area.