Cleveland Police wrongly labelled rape claims as 'no crimes'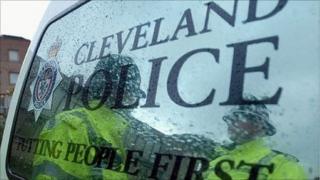 Concerns have been raised about the way a North East police force deals with allegations of rape and other serious offences.
Cleveland Police was criticised by Her Majesty's Inspectorate of Constabulary (HMIC) over how it measures "no crimes" - incidents initially recorded as a crime but then found not to be.
Inspectors said 38 of 84 incidents were recorded incorrectly as no crimes.
The force said it had "taken immediate action".
Of 29 "no crime" decisions relating to rape allegations, 12 were found to be incorrect.
The audit report said: "As the no crime records we reviewed were for offences of rape, robbery and violence, this high error rate is a matter of serious concern.
"The process for authorising a no crime for rape is not sufficient and requires attention.
"There is a need to provide a layer of independent scrutiny and increased oversight."
'Immediate action'
Assistant Chief Constable Simon Nickless told BBC Tees incidents incorrectly recorded were now being reviewed.
He said: "Any report that says there are gaps in what we do investigating crime is a real concern. For that reason we have taken immediate action.
"All of those crimes found to be no crimes and shouldn't have been are being reviewed."
HMIC also found some issues referred directly to the force's specialist departments by other agencies were not recorded. Some of those related to offences against vulnerable adults.
Earlier this month, another North East force said a number of rape claims would be re-examined over fears they were incorrectly recorded as a no crime.
Northumbria Police revealed 33 rapes have this year been listed as no crime and 11 are to be reinvestigated.
Fifteen officers involved in the cases have been moved to other duties.