More arrests over Wingate drive-by shooting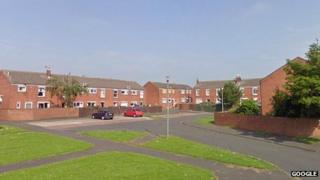 Police investigating a drive-by shooting in County Durham have made 10 further arrests.
A 56-year-old man suffered multiple gunshot wounds as he stood in the garden of his home in Brackendale Court, Wingate, on 18 August.
Police said several shots were fired after vehicles pulled up at the house.
Two men aged 24 and 27 were bailed on suspicion of attempted murder. Ten others aged between 17 and 45, have also been questioned and bailed.
A spokesman for Durham Police said the victim was recovering and "continuing to make progress".