Stockton builders fined for work on listed house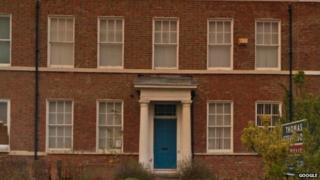 The owners of a Grade II-listed house have been fined for working on it without permission.
Dennis Harley Developments and James Harley admitted carrying out work on the 170-year-old house in Stockton without listed planning consent.
They claimed the repairs were essential to stop further damage. Teesside magistrates fined them £4,000.
Stockton Council said the work had continued despite warnings being issued.
Inspectors visited 78 Norton Road on 6 December last year and found the building being converted into flats, the court heard.
Warning hope
Harley, 40, of Castle Levington in Yarm, was told to cease work as no permission had been granted, but officers found building work was still going on when they visited on 9 and 11 December, Teesside Magistrates' Court was told.
Lee Goodchild, representing Harley and the company, claimed the work was necessary to prevent further damage as a number of break-ins had left the property vulnerable to water leaking in.
He said there had been confusion over permission and the home was in an appalling state after being repeatedly vandalised.
Dennis Harley Developments, based on Cygnet Drive in Stockton, and Harley were each fined £2,000 and ordered to pay £500 towards costs and a victim surcharge of £120.
After the hearing, Stockton Council's Mike Smith said: "It is important that buildings like this are protected for future generations.
"I hope this case acts as a warning."