Hartlepool nuclear plant closes after minor fault found at sister station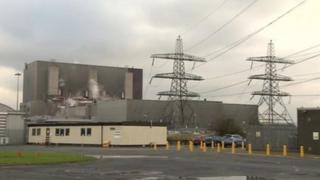 Both reactors at Hartlepool's nuclear power plant have closed for eight weeks after a fault was found at a sister station.
EDF Energy said the reactors had been closed as a precaution after a defect was found at Heysham in Lancashire.
An ultrasonic inspection of Heysham's Reactor One found a small fault on a boiler spine last year.
EDF then said it would inspect all other similar reactors including the two at Hartlepool.
The company has also closed Reactor Two at Heysham as part of the precautionary checks while Reactor One is also closed as further tests are carried out.
A company spokesman said: "Although routine inspections of other boiler spines have not previously indicated any similar defects, EDF Energy has taken the conservative decision to shut down reactors that are of similar design over the next few days to carry out further inspections in order to satisfy itself and the regulator that the reactors can be safely returned to service."
The spokesman also said the power supply to homes and businesses would not be affected as the shortfall will be made up for through the National Grid.
A second power station at Heysham will be unaffected by the closure as it has a different reactor system.