Middlesbrough £18m sports hub work begins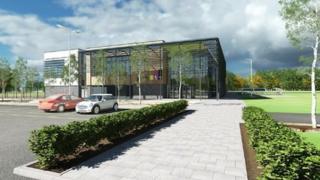 Work has begun on a new £18m sport village in Middlesbrough which will also include a £1m velodrome.
The outdoor Olympic-length cycle track will be 250m (800ft) long and is being developed in partnership with British Cycling.
Middlesbrough Council said the sports hub would also feature a 400m (1,312ft) athletics track, tennis courts and a gym.
The building is expected to be completed by April.