Middlesbrough jobs boost as £160m biomass plant approved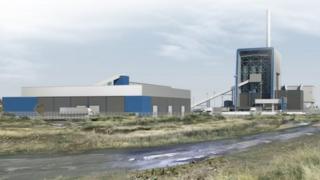 Plans to build a £160m biomass plant in Middlesbrough have been given the go-ahead.
Stockton Council has approved plans to build a 49-megawatt power station near the Transporter Bridge at Port Clarence which will be used to burn waste wood.
Operator Port Clarence Energy Ltd said the development would create about 400 jobs during construction and about 20 jobs once the facility was open.
The company said it was "committed" to using local labour and suppliers.