Redcar MP Ian Swales to stand down for 'personal reasons'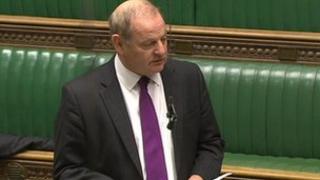 A Liberal Democrat MP who achieved the biggest swing for his party in the last election is standing down.
Redcar MP Ian Swales - who helped bring back steelmaking to Teesside - said he was leaving at the 2015 General Election for personal reasons.
His 2010 win ousted the sitting Labour MP Vera Baird. The seat had been in Labour's hands since the constituency was created in 1974.
Mr Swales said he would continue to work hard in his remaining time.
He said: "I am proud of what I have achieved so far, especially my role in saving the steel works."
Labour candidate for Redcar, Anna Turley, said: "He is a man of great integrity and I was looking forward to pitting my wits against him in the next election and I would just like to pay tribute to him in all he had achieved and wish him all the best."
Mr Swales secured the seat with a majority of 5,214 after a swing of nearly 22% from Labour to the Lib Dems.