Middlesbrough Council staff to strike in pay protest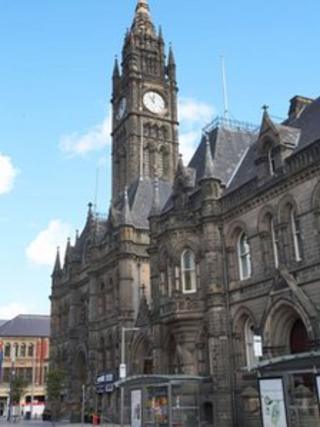 Middlesbrough Council workers are set to strike over changes which unions say will result in major pay reductions.
Members of Unison and the GMB unions are protesting at a review of children's services.
They said resource and family support staff face pay cuts of up to £8,000 while their responsibilities will remain broadly similar.
The council said it was "disappointed" with the decision when the process to address concerns was incomplete.
Industrial action is due to take place on 4 June.
The council said the aim of reviewing family support services was to provide "more flexible and responsive services" to meet the needs of children.
The proposals include more supervision and support to staff out of hours and more staff time available to support young people.
'Last resort'
A spokesman for Middlesbrough Council said: "Our priority throughout this process has been the safeguarding of children and vulnerable adults. This will remain the case as we aim to bring our procedures in line with best practice elsewhere.
"To meet the challenges that lie ahead, it is essential we have a confident, experienced and competent workforce who are well supported and managed within a grading structure which is fair and equitable."
The council said the review had been suspended while disputed matters are considered.
Janet Greig, from Unison said: "We have tried to resolve the situation through negotiation, but so far this has failed.
"Our members are the people at the coalface who know what the needs of the service are and who are saddened and angered by the council's intransigence.
"The trade unions see industrial action as a last resort but believe in this instance they have been left with no option but to strike in defence of their terms and conditions."