Rachel Wilson case: Police 'closer than any other time'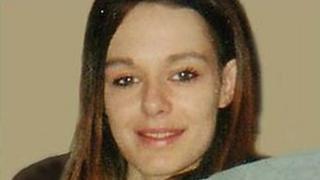 Cleveland Police is "closer than at any other time" to finding the killer of a woman who went missing 12 years ago, it has said.
Rachel Wilson had been working as a prostitute in Middlesbrough when she went missing in May 2002.
Her remains were found in a secluded location on the outskirts of the town in June 2012.
Det Insp Andy Greenwood said officers had "identified witnesses who had moved the investigation forward".
"We are now closer to finding out what happened to Rachel than at any other time," he said.
Ms Wilson, 19, from Grove Hill, was last seen in the Woodlands Road area of Middlesbrough.
A "large team of experienced detectives" had worked exclusively on the investigation since her remains were found at Newham Hall Farm, a Cleveland Police spokeswoman said.
Officers were looking at "new and revealing lines of inquiry", she added.