Wynyard estate: Plans for new primary school revealed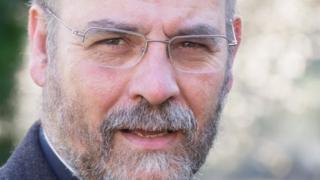 A new Church of England primary school is being proposed for a housing estate on Teesside.
The diocese of Durham has begun a consultation on a proposal for the school in Wynyard, Stockton, as part of a new housing development.
Applications to attend Wynyard CE Primary School, which would be the estate's first school - will be open to all children, whatever their faith.
The diocese also hopes to make nursery places available on the site.
A site for the school, which it is hoped will open in 2015, has not yet been chosen.
Archdeacon of Sunderland, the Venerable Stuart Bain, chairman of the diocesan board of education, said: "We have been talking to the developers and the development will need a school.
"We want to be part of this and we think we can deliver a really good school. Hopefully, people will see this as a good thing and want to get on board.
"We educate more than 14,000 children in the diocese so have a good track record and can bring a lot to the table."