Ex police chair Dave McLuckie dismisses 'wasteful' probe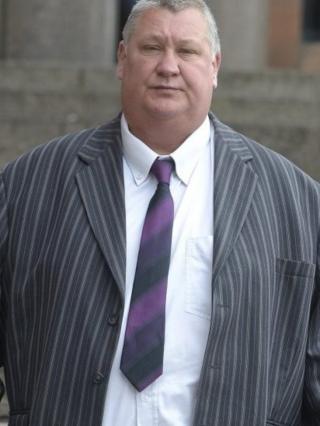 A former police authority chairman has branded a probe into alleged expenses corruption as misleading and a "waste of money".
Dave McLuckie, ex-chairman of Cleveland Police Authority, was investigated along with nine others as part of Operation Sacristy.
No-one was ever charged, although he was jailed as part of another inquiry into perverting the course of justice.
Cleveland Police said that senior posts should undergo "public scrutiny".
Details of expenses claimed by Mr McLuckie and others have been published on the website of Cleveland Police.
But Mr McLuckie said the majority of the £123,000 he spent over five years, listed in the expenses sections, was the allowance to which he was entitled as the chairman of the police authority.
The former Labour councillor said his actual expenses during that period were £25,000, for mileage and subsistence.
"I have no problem with making public the allowances and expenses I received as a member of the police.
"But the manner in which information has been presented by the force is totally misleading," he said.
The 52-year-old, of Great Ayton, North Yorkshire, was jailed last year for perverting the course of justice because he persuaded a friend to take speeding points to avoid a driving ban.
The offence - unrelated to Sacristy - came to light during its investigation.
'Smear tactics'
Operation Sacristy, which cost £4.6m, came to an end last week with the announcement that no-one would face criminal charges.
Those behind the investigation said it was justified because it led to the dismissal of the Chief Constable Sean Price and his deputy Derek Bonnard.
Mr McLuckie said: "This report was supposed to be about conduct issues relating to Mr Price and Mr Bonnard, but a large element of it had nothing to do with that and was in fact a blatant attempt to use smear tactics to deflect from the fact that Operation Sacristy was a disastrous waste of time and money and to protect those who bear responsibility for its failure."
A spokesman for Cleveland Police said: "The material has been published under a Freedom of Information Publication Scheme and not as Mr McLuckie suggests, as part of a 'catalogue of smears and innuendo'.
"Two chief officers were dismissed, one chief officer and a senior police officer resigned, and Mr McLuckie served a prison sentence for matters investigated by the IPCC and Operation Sacristy."