Delay warning over Darlington Stonebridge roundabout work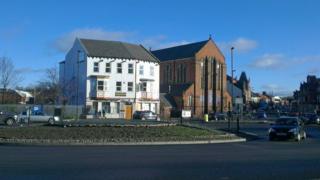 Motorists are being warned to expect delays as a major project to prevent future gridlock in a town starts.
Darlington's Stonebridge roundabout, which was built in the 1970s as part of the inner ring road, will make way for a junction with traffic lights.
Transport bosses said unless the layout was changed there would be gridlock at peak times.
The work starts on Monday and is expected to be completed by the end of the year.
Darlington Borough Council said since the roundabout was built, traffic levels had increased significantly leading to congestion and delays.
It said developments in the town, such as the Department for Education offices, would also lead to more traffic.
The council has set up a dedicated page to advise people about the work and the diversions.