Lottery boost for Darlington's Holy Trinity Church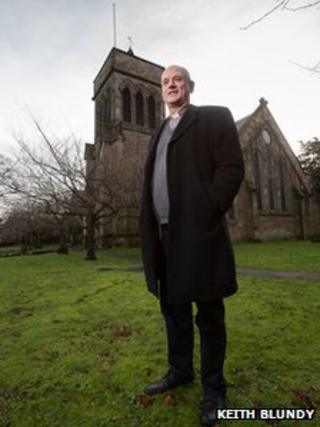 A historic Darlington church has won a £250,000 lottery grant to pay for urgent repairs.
The Grade II listed Holy Trinity Church has fallen into "severe disrepair" and is on the English Heritage Places of Worship At Risk register.
The Anglican church, which celebrated its 175th anniversary in December, has dry rot and a damaged roof.
Priest in charge, the Venerable Nick Barker, said the church was an important community asset.
He said: "This project will stabilise the building, protect its heritage and allow us to develop facilities to enable it to be more open and available to a wider cross section of the community."
The repairs would mean more school visits, concerts, open days and community events," he added.
Holy Trinity was originally built as a chapel to meet the needs of the expansion of Darlington after the arrival of the railway.
The foundation stone was laid in October 1836. The current roof is the original roof and is 175 years old.