Teesdale and Weardale Rescue Team's busy year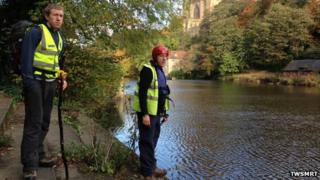 Teesdale and Weardale Search and Mountain Rescue Team responded to 45 incidents in 2013, a 25% increase on the previous year.
The team of 40 volunteers is based in Barnard Castle, and covers the whole of County Durham.
During the year it responded to a variety of call-outs, including looking for missing walkers on the fells.
It also rescued drivers stuck in snow and assisted medical personnel in reaching remote properties.