Jobs saved as buyer found for Whitworth Hall Hotel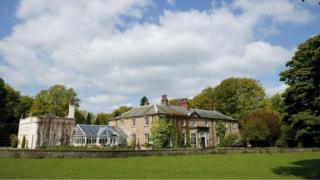 Forty jobs have been saved after a County Durham hotel which went bust in October was sold, administrators have said.
Whitworth Hall Hotel in Spennymoor has been bought by Derek Parnaby Cyclones International Ltd.
The engineering firm is managed by Adrian Parnaby, whose father Derek owned the hall between 1980 and 1997.
Mr Parnaby said all staff would be retained and existing bookings honoured.
"My family and I are proud to take over the ownership of this historic property," he said.
The hotel is a popular venue for weddings and has its own deer park.