Canoe death fraudster John Darwin arrested over trip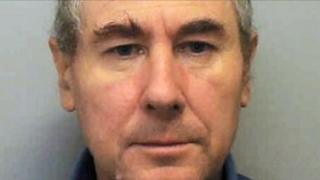 A man who was jailed for faking his own death in a canoe accident to claim insurance money has been arrested for breaching the terms of his release by travelling abroad.
John Darwin, 63, from Seaton Carew, near Hartlepool, was sentenced to six years for insurance fraud in 2008.
Darwin was released on licence in 2011 after serving half his sentence.
He was stopped by police at Newcastle Airport on Monday while re-entering the country and remains in custody.
A spokesman for the Probation Service said he could be returned to prison following his arrest, as "any offender who travels without permission will be subject to recall to custody".
Darwin was reported missing in a canoe off the Teesside coast in March 2002.
His wife Anne collected more than £500,000 in life insurance payouts, while he hid in their Seaton Carew home, allowing their two sons to think he was dead.
In December 2007, Darwin walked into a London police station, claiming he had amnesia, and was reunited with his stunned sons.
His wife, who had fled with him to Panama, initially also claimed to be surprised until a photograph emerged of them posing together.
Both were jailed for fraud.