Darlington level crossing upgrade work starts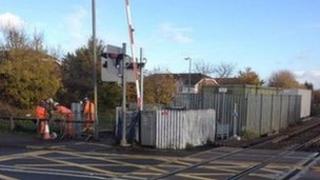 Work aiming to improve the safety of a level crossing is under way.
Network Rail is upgrading the level crossing at Allen's West on the Darlington to Saltburn rail line as part of renewal work in the area.
New full barriers will be installed to cover the whole of the road so drivers cannot be "tempted to swerve around them", Network Rail said.
A company spokesman said safety was the "priority" and it is hoped the work would help those who use the crossing.
The work is expected to be completed by 1 December.