Hartlepool power station to stay open until 2024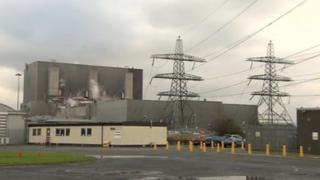 Hundreds of staff at a nuclear power plant have been told the site is to stay open for an extra five years.
Hartlepool Power Station was due to close in 2019 but will now remain operational until 2024, owner EDF Energy confirmed.
Almost 700 people work at the plant, which produces enough energy to supply almost 2.5 million homes.
EDF said the extension was possible as the site remained safe and economically viable.
It has also been confirmed that a new visitor centre will open at the plant.
A previous centre was closed as a security precaution.