Wilton Ensus bioethanol plant production restarts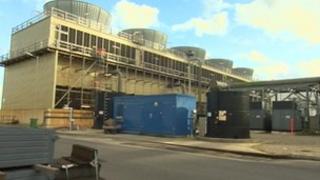 Production at a Teesside chemical plant has restarted following a takeover by a new company.
CropEnergies AG took over the Ensus bioethanol refinery in Wilton in July, promising £50m investment in the plant.
The site had closed in April due to rising energy costs and a poor harvest, but has now reopened after essential maintenance work was carried out.
Director Grant Pearson said it was "good news" after the firm's "rollercoaster ride".
The plant, which opened in 2009, was mothballed in 2011 due to dwindling demand and competition from the US.
It reopened in 2012 after conditions improved and was taken over by CropEnergies AG, a German-listed producer of bioethanol in July.
The plant, which employs about 100 people, converts wheat into fuel grade alcohol, animal feed and carbon dioxide for the food and drinks industry.