Hartlepool man guilty of grooming girl, 14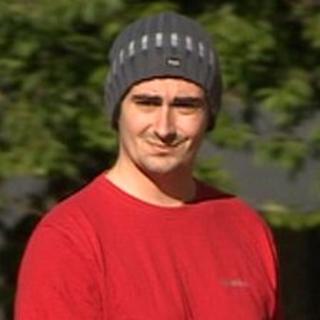 A man who groomed a schoolgirl and had sex with her in a tent on a beach has been told he will be jailed.
Sean Clode, of Glamis Walk, Hartlepool, camped in a tent with the Scottish 14-year-old, whom he had befriended while playing games online.
The 21-year-old, was found guilty of sexual grooming, child abduction and sexual activity with a child.
Judge Howard Crownson told Clode, jail was "inevitable" at Teesside Crown Court.
The girl, who can not be named for legal reasons, pretended to her parents she was going to school but instead met up with Clode and spent 20 hours in a tent she had bought on dunes at Crimdon Dene.
The next day the girl told police in a recorded interview that she had sex with Clode.
But the following month she changed her story and said no sex had taken place.
The prosecution claimed she altered her account out of "misplaced loyalty" or embarrassment.
'Frantic search'
Teesside Crown Court heard how her father drove through the night, first to Edinburgh, then on to north-east England searching for his daughter.
In his statement read to the jury, he said: "During my frantic attempts to locate my daughter, I leafed through the local phone book, walked along sections of the coastline, knocked on doors and spoke to postmen."
Finally, he got word the police helicopter had found her at about 2pm.
"I cannot express how much of a relief it was," he said. "I was becoming increasingly concerned I wouldn't see [her] alive again."
The helicopter crew had spotted the pair in a tent pitched in sand dunes.
The abduction charge related to Clode removing the girl from the lawful authority of her parents.
He denied all offences, denying sex had taken place, and claiming the girl arrived in Hartlepool without his knowledge and that he was merely trying to keep her safe.
Clode will be sentenced in October and was remanded in custody.