Hartlepool tent-sex accused 'never groomed' girl, 14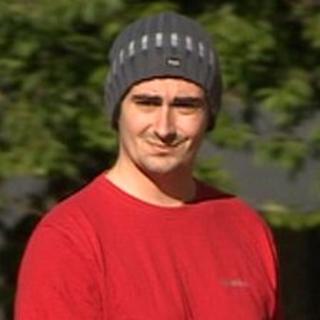 A man accused of grooming a 14-year-old girl online before having sex with her in a tent, said he "pitied" her and was "just helping" her, a court heard.
Sean Clode was detained after being found on a beach near Hartlepool with the girl who travelled from Scotland.
The 21-year-old said he "never groomed" the teenager and was "just giving her advice", Teesside Crown Court heard.
Mr Clode, of Glamis Walk, Hartlepool, denies sexual grooming, child abduction and sexual activity with a child.
The defendant, who denies any sex took place with the girl, said he was not trying to groom her when they chatted online.
He told the jury: "I never groomed that lass... I was just giving her advice. I was just helping her."
The court heard the girl and her father had been arguing, a situation Mr Clode understood.
"I didn't get on with my mam... I pitied her, I was helping out," he said.
'Fully clothed'
Mr Clode claimed he did not invite the girl to travel down to Hartlepool and when she arrived he took her to the beach because it would "look bad" if he took her home.
He denied having sex with her and told the jury it was his intention to "keep her safe" and they were both "fully clothed at all times".
The girl told police she had had sex several times that night with Mr Clode in the tent, but the following month she changed her story and said no sex had taken place, the court heard.
A police helicopter located the pair in a tent pitched in sand dunes where they had stayed for the previous 20 hours.
The trial continues.