Middlesbrough referendum: Elected mayor retained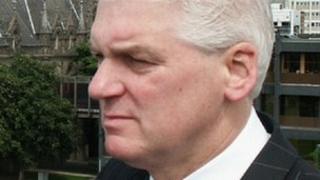 People in Middlesbrough have voted to retain an elected mayor.
People were asked if they wanted to continue with the system - in place since 2002 - or switch to an elected council leader and executive.
On a referendum turnout of 15%, 8,674 people voted to keep an elected mayor, and 6,455 voted against.
The current mayor, Ray Mallon, will hold office until an election in May 2015. He had already said he did not intend to stand for re-election.
The first referendum took place in October 2001, resulting in 29,067 in favour of an elected mayor and 5,422 against, on a turnout of 34%.
Mr Mallon has held the post since he won the first election in May 2002.
Andy McDonald , the Labour MP for Middlesbrough, said: "People of Middlesbrough were asked the question and they've given a clear answer."