Father's 'frantic search' for missing daughter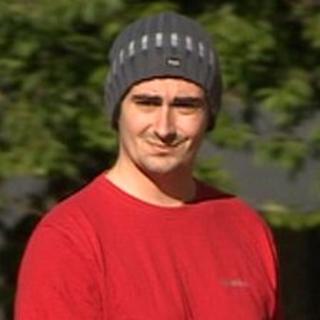 The father of a 14-year-old girl found with a man alleged to have groomed her online has told a court of his "frantic search" for her.
Sean Clode, 21, is accused of sexual grooming, child abduction and sexual activity with a child.
The court heard that the pair were found in a tent on a beach near Hartlepool after the girl travelled down from Scotland by train.
Mr Clode, of Hartlepool denies the charges at Teesside Crown Court.
The girl had gone missing after telling her parents she was going to a sleep-over at a friend's house, the jury was told.
When the alarm was raised and police traced her phone to the Hartlepool area her father drove hundreds of miles overnight.
'Knocked on doors'
In a statement read out to the jury he said: "As I got to Hartlepool it was first light and I spent an hour walking around the docks and a picnic area.
"After not much luck and beside myself with worry I attended Hartlepool police station.
"During my frantic attempts to locate my daughter, I leafed through the local phone book, walked along sections of the coastline, knocked on doors and spoke to postmen."
A police helicopter located the pair in a tent pitched in sand dunes.
Mr Clode has denied having sex with the girl, who later told the police they had sex several times.
But giving evidence via videolink, the girl said she had lied during the police interview and sex did not take place.
The trial continues.