World Parmo Competition winners announced in Stockton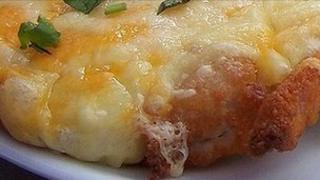 A Mexican restaurant in Billingham and a Stockton takeaway have been named as the winners of the 2013 World Parmo Competition.
The cooking contest judges the best parmo - a popular dish on Teesside.
Mohujos won the restaurant prize while Rendevous was named best takeaway. Sunday's event was part of the bank holiday weekend Stockton Summer Show.
A parmo is a piece of chicken or pork in breadcrumbs which is deep fried and covered in bechamel sauce.
Borge Ristorante in Stockton was named as a runner-up for a second consecutive year.
Parmos are a common sight on takeaway and restaurant menus around Teesside.
It is thought they were first served in 1958 by army chef Nicos Harris in Middlesbrough.
The dish is usually accompanied by chips and salad.