Middlesbrough referendum questions revealed by council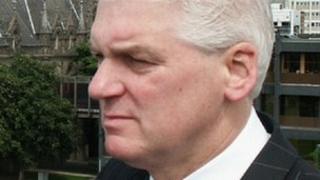 The questions Middlesbrough voters will be asked in a referendum on how the town is run have been revealed.
The borough council wants to find out if people wish to continue with the system of an elected mayor or switch to an elected leader and executive.
The change can only be made if approved by the referendum on 26 September.
The council said, if the change was approved, the current mayor Ray Mallon would retire from office at midnight on 10 May 2015.
The council's head of Paid Service would be authorised to act in his place until a new leader was elected.
Mr Mallon, who has been mayor since 2002, has already said he does not intend to stand for re-election when his latest term finishes in 2015.
Voters will be asked:
How would you like Middlesbrough Council to be run?
By a mayor who is elected by voters. This is how the council is run now.
Or
By a leader who is an elected councillor chosen by a vote of the other elected councillors. This would be a change from how the council is run now.