Tribute to retired policeman Paul Bland after fatal motorbike crash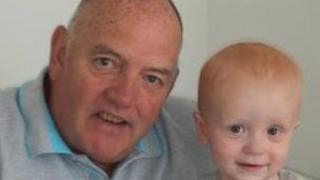 A retired policeman who died in a motorcycle crash in Middlesbrough was an "excellent" officer, his former colleagues have said.
Grandfather Paul Bland died when his motorbike hit the central reservation of the A66 on Wednesday.
The head of the criminal justice unit for Cleveland Police, Suzy Vaughan, said his former colleagues would "miss him greatly".
His family said he could "never be replaced in our hearts".
Mr Bland's daughter Kathleen, son Nick, ex-wife Joan and his brothers and sisters said in a statement: "We are heartbroken at the loss of Paul, who was a doting father and also grandfather to Harry, 17 months."