Stockton to test popularity of seats around town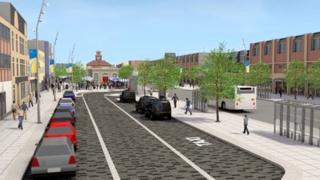 People's seating habits will be monitored to determine where new benches should be placed in Stockton.
The council is revamping the town centre as part of a £38m regeneration project, aimed at attracting more businesses and shoppers.
Temporary seating is being installed around the town and its use monitored via CCTV or by staff in the Tourist Information Centre.
Permanent seating will then be installed in the preferred locations.
The regeneration, which includes new road layout, increased parking and new short-stay car park, is due to be completed in 2015.