Fishing boats collide in sea off Redcar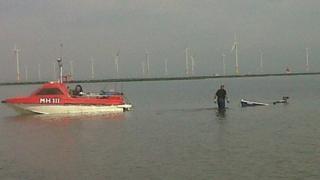 Two men had to be rescued from the North Sea off Teesside after two fishing boats collided.
The smaller vessel partially sank after the incident, a short distance from the Redcar shore.
Both occupants were pitched into the sea and rescued by the pilot of the other boat, which then towed their stricken craft back to land.
Volunteers from RNLI Redcar were called out, but did not need to launch the lifeboat.