Town hall £4m revamp a step closer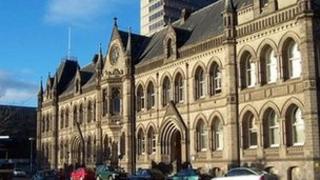 Plans to give a 120-year-old council building a multi-million pound revamp have moved a step closer.
Middlesbrough Town Hall has passed the first stage in its bid to secure £4m from the Heritage Lottery Fund (HLF).
Middlesbrough Council has been told by the HLF to submit it plans for the Grade II Listed Victorian neo-gothic landmark in Corporation Road.
The council wants to improve access to the building and make it a visitor "heritage" attraction.
Ivor Crowther, Head of HLF North East, said: "The town hall is a stunning reminder of the town's proud industrial heritage and continues to stand as an important local landmark for the community.
"HLF's initial support marks a crucial first step to reaffirm the building's social and historic value, secure its long-term future and transform it into a flagship heritage asset for Middlesbrough."